Candidate Sharon Angel Anderson is out to Abolish Property taxs, combine Police,Fire,Code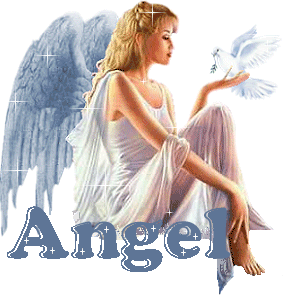 EnforcementEliminate City and County Attorneys
few days ago " Lawyers do not create Wealth"........True no service provider does Scientist do
MidwestBusiness.com: Midwest Business & Technolog

3M CEO George Buckley


Photo courtesy of 3M
And so it was. Additionally, Buckley also earned a doctorate in engineering. On Wednesday, he opined that science and math are directly responsible for creating the economy's only wealth (manufacturing, agriculture y News
Imagination is more important than knowledge.




Ron Paul 2008




"Hope for America"

Male
71 years old
Texas
United States



Last Login: 4/12/2007

View My: Pics Videos

www.myspace.com/ronpaul2008


~ Albert Einstein

Reasonable people adapt themselves to the world. Unreasonable people attempt to adapt the world to themselves. All progress, therefore, depends on unreasonable people.
~ George Bernard Shaw

Any sufficiently advanced technology is indistinguishable from magic.
~ Sir Arthur C. Clarke

A06-982 Juris Curiskis, Appellant, vs. City of Minneapolis, Respondent.
Hennepin County District Court, Hon. John Q. McShane.
1. When a city elects to use its charter rules, the charter provisions must be followed throughout the particular proceeding. State law applies to the extent adopted by the charter or made expressly or impliedly applicable by the state legislature. Where charter rules and statutory provisions overlap, the charter rules govern.
2. A property owner dissatisfied with the city council's confirmation of a special assessment is not required to have submitted prior written objections in order to preserve the right to appeal under Minneapolis, Minn. City Charter ch. 10, § 6 (2005).
3. A dissatisfied property owner has 30 days following the city council's confirmation of a special assessment to file an appeal with the mayor or city clerk and an additional ten days to file with the district court under Minneapolis, Minn. City Charter ch. 10, §§ 6, 8 (2005).
Reversed. Judge R. A. (Jim) Randall

A06-568 State of Minnesota, Appellant, vs. Daniel Alan Kuhlman, Respondent.
Court of Appeals.
Minneapolis Code of Ordinances sections 474.620 to 474.670, which make the owner of a motor vehicle guilty of a petty misdemeanor if the vehicle is photographed running a red light, are invalid because they are in conflict with the Minnesota Traffic Regulations, and specifically with Minn. Stat. § 169.06, subd. 4(a) (2006), and Minn. Stat. § 169.022 (2006).
Affirmed. Justice Sam Hanson.
Took no part, Justice Alan C. Page.